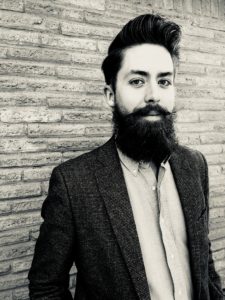 CALEB HOLLINGSWORTH
Voice, Acoustic Guitar, Bass guitar, Mandolin, Ukulele, Beginner Piano
Educational Background
Caleb holds his Bachelor of Arts degree in vocal performance from Delta State University where he studied with Dr. Mary Lynn Buchanan and Dr. Laurissa Backlin. During his undergraduate studies, Caleb actively performed with Delta State Chorale, Chamber Singers, and performed the title role in Mozart's Le nozze di Figaro. Caleb recently finished his Master of Music degree in vocal performance and operatic studies from University of North Texas where he studied with world renowned operatic tenor, Richard Croft. While working at UNT, Caleb performed several roles with UNT Opera including: Henry Davis in Kurt Weill's Street Scene, Maitre Corbeau in Albert Roussel's Le testament de la tante Carolina, and Guglielmo in Mozart's Così fan tutte. He also performed with UNT's early music group, Collegium and worked as a Stage Director for the Student Directors' Scenes and Leoš Janáček's The Cunning Little Vixen.
After graduating from University of North Texas, Caleb accepted the position of resident artist at Pittsburgh Festival Opera where he worked as a singer, stage-director, and sound designer. Caleb is currently an active performer in the DFW area where he has worked with groups and organizations such as Dallas Chamber Choir, Verdigris Ensemble, St. Michael and All Angels, and All Saints Catholic Church.
Teaching Background
Caleb began playing music when he was 7 years old, and he has continued to study and perform several instruments including violin, mandolin, guitar, ukulele and singing. Caleb officially began teaching music lessons out of his home in 2015 after finishing his Bachelor's degree at DSU. Throughout the years, Caleb has continued to teach voice, guitar, ukulele, and mandolin lessons with private studios, professional studios, and school districts. While Caleb's formal music educational background is primarily in classical music, he also excels in performing and teaching other genres such as Folk, Jazz, R&B, Rock, Metal, Country, Bluegrass, Musical Theatre, and Sacred Music.
Teaching Styles
During Caleb's music career, he has worked with exceptional music educators such as Dr. Stephen Austin, Kumiko Shimizu, Dr. Elvia Puccinelli, Roy Howat, Dr. Susan Youens, Ryland Angel, and Richard Croft. His extensive study with these incredible professionals as well as his many years of teaching has provided him with exceptional abilities to guide each student he works with to success. Caleb's teaching style is one of an individual approach. While he does use a designed structural system of teaching private lessons, he believes every student is different and should therefore work to find the most prudent system for each student. He also believes that it is highly beneficial for the student to participate in repertoire selection and performance practices.

Special Skills
Caleb has been performing almost every genre of music for years, and he has not only taught private lessons but given masterclasses, audition coachings, and recorded multiple albums. Caleb has a wide variety of skills when it comes to world of music. Some of the more special skills Caleb carries include: German, French, and Italian diction; ear-training; music theory; orchestration; conducting; stage-direction; and music technology.