Music Therapy Program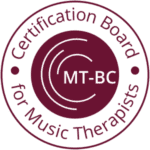 Music Therapy
The Park Cities School of Music and Lakewood Conservatory of Fine Arts offers one-on-one and group music therapy sessions for children and adults of varying abilities and learning styles. Sessions are conducted by a Board-Certified Music Therapist who has specialized training and experience working with all ages and in many different clinical settings. No prior music experience is required to participate in music therapy. For more information on our music therapy programs, please contact our school at 214-455-1477 or 214.613.2020 today!
What is music therapy?
Music Therapy is the use of music-based interventions to accomplish individualized non-musical goals. Music is the medium used as a therapeutic tool to help restore, maintain, and improve mental and physical functioning. Therapy sessions may address a variety of domains, including, but not limited to:
Social
Emotional
Motor
Cognitive
Sensory
Communication
Music Therapy can only be facilitated by a credentialed professional who has completed a university program, 1200 clinical hours of internship, and passed the national exam to earn the MT-BC (music therapist-board certified) credential.
Who can benefit from music therapy?
Music therapy can benefit people of all ages with a variety of conditions. These conditions may be related to mental and/or physical health. Music Therapy is commonly used as treatment for mental health conditions, developmental and learning disabilities, brain injuries, acute/chronic pain, substance abuse, Alzheimer's/Dementia, and physical disabilities.
For more information on music therapy, take a look at these resources:
Frequently Asked Questions:
https://www.musictherapy.org/faq/
https://www.musictherapy.org/assets/1/7/MT_Special_Ed_2006.pdf
Music Therapy and Young Children
https://www.musictherapy.org/assets/1/7/MT_Young_Children_2006.pdf
We are partners with Best Buddies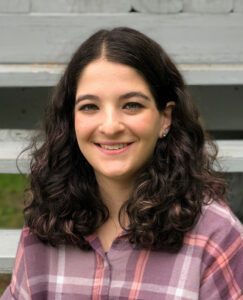 SHYLIE MILLER
Music Therapy, Voice, Guitar, Piano, Ukulele, Instrument Explorers Instructor, Baby Music Classes
Shylie Miller is a Board-Certified Music Therapist from Dallas, TX. From a young age, she was exposed to voice and a variety of instruments through participating in band, choir, and private lessons. Shylie's combined passions for music and helping others are what drew her to a career in Music Therapy. She attended Drury University in Springfield, MO, where she graduated in December 2019, Summa Cum Laude, with a Bachelor of Music Therapy degree.
Shylie has worked as a music therapist with a variety of populations, including Intellectual/Developmental Disabilities, Pediatric Medical, NICU, Memory Care, and Hospice. She completed a 6-month clinical internship at the University of Missouri Women's and Children's Hospital in November of 2019, where she provided music therapy to patients on the general pediatrics floor, in the pediatric ICU, and in the NICU. Shylie has also completed the Sprouting Melodies training, which focuses on a developmental music program for infants, toddlers, and early school-age children to attend with their parent(s).
While Shylie's biggest passion is Music Therapy, she really enjoys performing, particularly classical voice. Shylie performed regularly throughout college, often as the featured soprano soloist in Drury choral concerts. She also had the opportunity to perform with the Springfield Regional Opera and the Springfield Symphony several times throughout her college career. Shylie hopes to continue her vocal journey through continued voice lessons and local ensembles/solo gigs.
Shylie is so excited to begin teaching and providing music therapy at PCSM and LCFA. She is looking forward to meeting her students and clients!
For more information on music therapy, please visit the American Music Therapy Association website: musictherapy.org