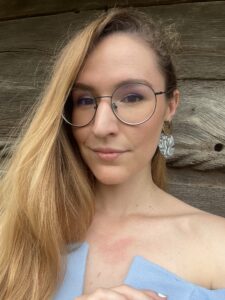 Social Media Coordinator
Julia Aioanei
Julia Aioanei was born and raised in Baia Mare, Romania. However, she currently lives in Timisoara, one of the most beautiful College towns in Romania, together with her husband. While in High School, Julia developed an eye for Photography, thus she decided to pursue a degree in Photography Art. She is an amazing artist and loves capturing unique life moments. She is passionate about social media and its power. 
Julia organizes and supervises our schools' social media accounts and she is involved in boosting our Internet presence and awareness as well as helps promote our schools in the Dallas Metroplex.
She loves her family, her 2 adorable cats and coffee. Julia's day job is working as a certified barista for a specialty coffee shop in Timisoara. She enjoys conversations and making meaningful relationships with her customers. She wishes her clients to feel like home when visiting her coffee shop and one of her main goals is to make people happier and bring joy to their lives. Julia believes that every day is a day for learning and she is thankful for each and every new day.